Do you have a fashionista on your holiday gift list? Here are some holiday gift ideas for fashion lovers that are sure to impress. From the latest must-have handbag to a luxe cashmere scarf, these gifts will make them feel like the trendsetter they are. Best of all, they won't break the bank. So, get ready to cross a few people off your list.
1. The Perfect Little Black Dress
For the fashion lover in your life, consider getting them the perfect little black dress. A lace bra underneath can add a touch of elegance. The best part about an LBD is that it can be dressed up or down depending on the occasion.
2. Textured Tights
If you're looking for a holiday gift idea for the fashion lover in your life, consider giving them a pair of textured tights. Tights are fun and stylish. You can find tights that also function as everyday shapewear. The subtle texture adds interest to an outfit, and the tights can be worn with everything from skirts to dresses. Textured tights come in various colors and styles, so you're sure to find the perfect pair for your fashion-loving friend.
3. Structured Handbag
This holiday season, make your friend look and feel their best by giving them a structured handbag. The right handbag can elevate any outfit; a well-made bag will last for years. Look for a bag crafted from high-quality materials, like leather or canvas, with clean lines and a minimalist design.
A neutral color like black or navy will be versatile and easy to style. Or get one in a bright hue, as a pop of color or a fascinating print will add a touch of personality.
4. Stylish Watch
Watches are not only practical but also very stylish. Choose a timeless design that your fashion-loving friend will be able to wear for years to come. Stainless steel or leather straps are always solid choices. In addition, if you want to make a statement, look for a watch with an intricate face.
5. Luxurious Scarf
Scarves are the perfect accessory for any outfit, whether dressy or casual. For a fashionable gift, look for a scarf made from high-quality materials like cashmere or silk. Your friend will appreciate the luxurious feel and the stylish appearance. If you're unsure what color to choose, stick with a neutral like black or white. They'll be able to style it with anything in their wardrobe.
6. Stylish Coat
Consider a stylish coat if you are looking for a holiday gift for the fashion lover in your life. A good coat is an essential piece in any wardrobe, and it can make even the most basic outfit look chic. Look for one that is well-made and flattering, and check the sizing to ensure a perfect fit.
7. High-Quality Sunglasses
A pair of high-quality sunglasses are the perfect holiday gift. Not only will sunglasses help to protect their eyes from the sun, but they'll also make a stylish addition to any outfit. Look for a pair that's both fashionable and functional, with UV protection and a comfortable fit. In addition, don't forget to include a stylish case to protect the sunglasses.
8. Chic Hat
A chic hat is a perfect gift for the fashionista in your life who loves to make a statement. Choose a style that complements their style, whether it's a fedora, beret, or beanie. Moreover, don't forget to choose a color that will go with everything in their wardrobe. A neutral like black or gray will be the most versatile, but a pop of color will add a touch of fun and personality.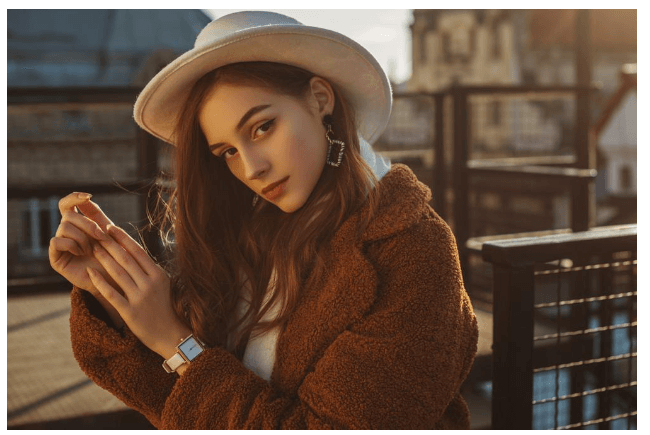 9. Stylish Purse
A stylish purse is a practical present they can use daily, and it will help them keep their belongings organized. There are many styles of handbags available that they'll like. If you're unsure what style to get, look at the recipient's other accessories to get an idea of their taste.
10. Fashionable Shoes
Shoes are essential to any outfit, and a great pair of shoes can make a look stand out. Whether your fashion-loving friend prefers classic styles or trendier looks, there are plenty of options. In addition, with so many different shoes available, you're sure to find a pair perfect for your friend's unique taste. Therefore, give the gift of style this holiday season with a fabulous new pair of shoes. Your fashion-loving friend will be sure to thank you for it.
11. Fashionable Jewelry
A fashionable piece of jewelry is the perfect holiday gift for the fashion lover in your life. Whether they prefer dainty or bold pieces, there's sure to be a style of jewelry that suits their taste. With so many different materials, colors, and designs to choose from, you'll be able to find a piece that perfectly fits your style. In addition, jewelry is an incredibly versatile accessory that can be dressed up or down.
Conclusion
The perfect holiday gift for the fashion lover in your life depends on their style. If they like a  classic and understated look, consider a timeless piece of jewelry or a well-made coat. A chic hat or pair of fashionable shoes would be the ideal present for the fashionista who loves to make a statement. With so many great gift options available, you're sure to find the perfect present for the fashion lover in your life.